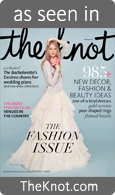 Feel like you want to get in shape but need some motivation? How about personal accountability? Already CrossFitting but need some extra attention on your olympic lifts?
Maybe you need help with your diet. Want to discuss a simple meal plan that can work for you? We can discuss nutritional choices that not only make you feel and perform better, but look better too!
No matter what your needs, we can help!
We offer both hour and half-hour sessions. Rates depends on length of session. We offer package discounts available in 6, 12 or 18 sessions! If you have questions or are interested in training with a buddy, please contact us for more information.
My 12 year old daughter has thoroughly enjoyed getting to know the CrossFit Local staff. Kelly, Emily and Chad have been great instructors for her. They are sensitive to what she should and should not do at this age, and provide her with an appropriate level of fitness and strength-building exercises. And I love that they encourage her to push herself. After her workout the other day she came out of the gym and had a huge smile on her face. She completed an exercise that she thought she could never have done. She was standing taller and had a air of confidence that was so great to see. – Paige Z.
Here at CrossFit Local in Chapel Hill, our coaches have certifications in the following:
CrossFit
CrossFit Kids
Endurance (with a focus on POSE running)
Goal Setting
Gymnastics
Movement and Mobility
Olympic Lifting
USA Weightlifting
Head coach and owner Chad Edwards was voted one of best personal trainers in the Triangle for 2011, 2012, 2013 and 2014 by the readers of IndyWeekly. All of our coaches are also available for personal training. Together, they hold over 40 certifications.
I appreciate your attentive instruction, patience, and enthusiasm which helped me get so much further with my pull ups and double unders. You are a natural when it comes to instructing and your tips as I go forward will take me to the next level! – Claudia